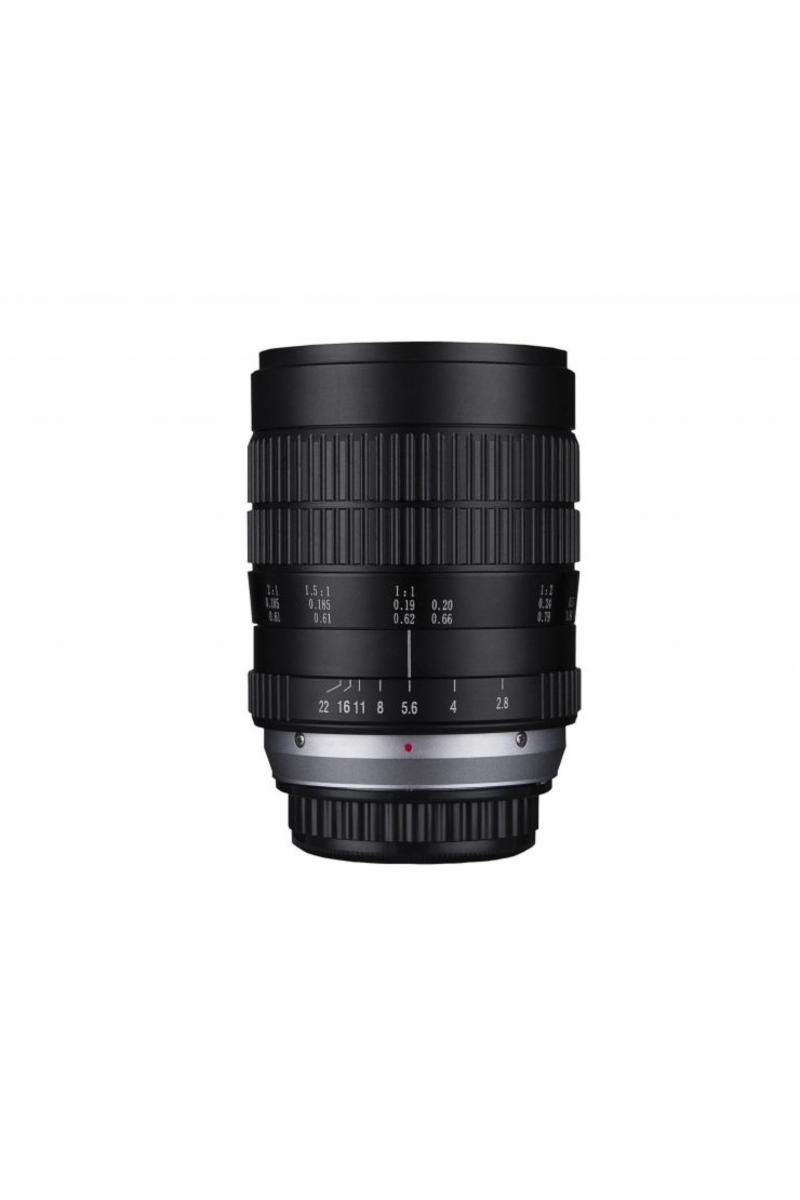 Laowa 60mm f2.8 2x Ultra Macro Sony E
( )
★
( )
★
( )
★
( )
★
( )
★
(0)
NOK 4999.00
Availability:

Only 1 left in stock!
Ca 3 ukers leveringstid på modeller vi ikke har på lager
PRODUCT FEATURES
- Canon EF, Nikon, Sony A, Sony E, Pentax Mount
- Full frame compatible
- f/2.8 maximum aperture
- 2:1 Macro capability
- 18.5cm close focusing
- Manual focus only
- All metal construction
World's First 2:1 Macro Lens with infinity focus
Featuring a magnification range from 0.1x to 2x, making this lens ideally suited for rapidly changing macro photography scenarios without using any extension tube. The wide magnification range is very useful for shooting macro objects (e.g. insects) with different sizes. The lens is also designed for normal shooting purposes with a 60mm focal length, providing an all-in-one solution for normal portrait shooting as well as ultra-macro photography.
Reviews